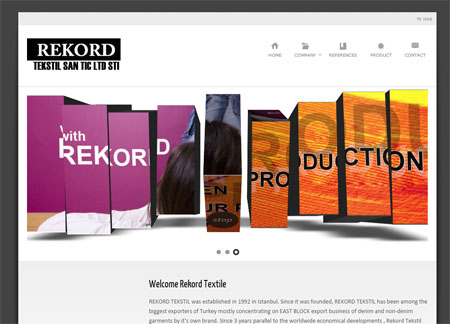 REKORD TEXTILE EXPORT
REKORD TEKSTIL was established in 1992 in Istanbul. Since it was founded, REKORD TEKSTIL has been among the biggest exporters of Turkey mostly concentrating on EAST BLOCK export business of denim and non-denim garments by it's own brand. Since 3 years parallel to the worldwide economical developments , Rekord Tekstil has started being an exporter o denim and non denim garments to the European Countries.. It is a medium- sized manufacturer with a strength of preparing collections and tailor –made models upon each client's request.
Rekord Tekstil produces especially denim, and also woven garment in CANVAS ,CORDUROY , TWILL , and SATIN and TENCEL and all other blended fabrics. Its product range mostly consists of fashion pants, shorts, skirts and jackets for ladies, mens and kids.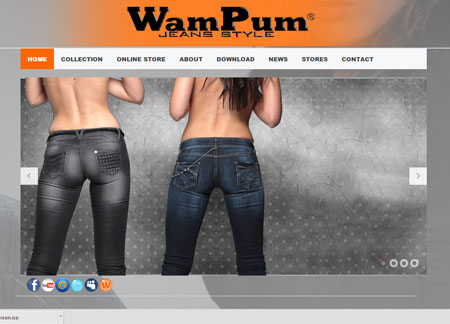 WAMPUM JEANS
Wampum is Our Brand
Wampum Jeans, one of the brands with in the Rekord Textile, made in 1990 with a new sports clothing sector has antered the men's jeans styles.
Appropriate times of day to the next trend in denim as not only the products in different fabrics and styles were added to our collection. Prepared as upper and lower demand from costumers in the men's collection, women's sport and classic clothing began to take place in our collection.
We produced for our customers convenience and simplicity by offering quality are based to go under the name of Wampum Jeans.